Longreads
Books
The Dollar Trap: How the U.S. Dollar Tightened Its Grip on Global Finance: a look at the paradoxes of reserve currencies. In the post-Financial Crisis environment, the US's creditworthiness was questioned for the first time in generations, and yet this seemed to benefit the dollar relative to other currencies. There have been reserve currencies before, but none at a time when global flows of goods and capital are so rapid, and that creates all sorts of interesting paradoxes. The book hammers home the argument that, for all the negative things one can say about the dollar as a reserve asset, the hard question to ask is what could come close to replacing it.
Open Thread
Drop in any links or thoughts that might be of interest to Diff readers.
One big change in the world that predated the Russia/Ukraine situation but has gotten more intense since then is countries rethinking which industries are strategic: skepticism of TikTok and Huawei had been around for a while, but now in addition to social media and telecommunications hardware, countries are rethinking defense, energy, and food. What else gets added to the strategically-important list (and what gets dropped)?
A Word From Our Sponsors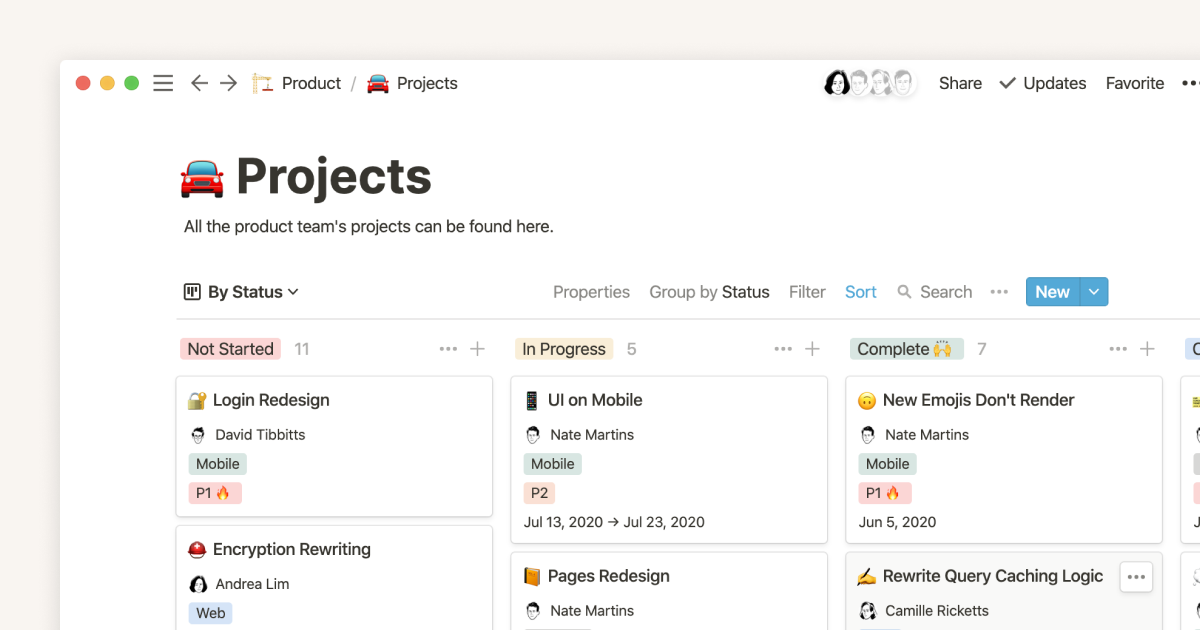 Notion is the all-in-one tool for creating and organizing the online life of you and your team. It's the swiss army knife of your digital toolkit.
Notion combines the tools of a word processor with databases and embedded content so that you can stay on top of personal projects or business processes.
We use Notion at the Diff as an internal wiki, to collaborate in real-time on note making, and to manage a variety of tasks on the back-end. You can start using their intuitive, easy-to-use tool by signing up with the link below.
Diff Jobs
A contract role using web scraping to track growth in a rapidly changing market. (Remote)
A company creating a new product in the insurtech space is looking for engineers. (Remote)
A company improving the fund closing process for VCs is looking for a product manager. (NYC)
A company which gives retail investors in emerging markets access to US equities is looking for frontend engineers (React/React Native) and backend engineers (node.js). (US time, remote)
We're working with companies across fintech, eCommerce, and edtech looking for data engineers. People interested in fraud detection are especially sought after. (various locations)
A company which uses NLP to create portfolios for thematic investors is looking for a full-stack engineer, please reach out if this sounds interesting. (NYC)
A company which is building no-code, web3 tools for brands and creators is looking for senior software engineers. (US, remote)
---
 Which is not to say that gaming the rankings is all bad. Credit score sites will literally give users advice on how to boost their rankings, and there's an entire industry devoted to getting people (modest) improvements in standardized test scores. In both cases, they're making the metric partly a proxy for willingness to take unusual actions in order to improve it, and while that makes the ranking noisier in terms of the specific thing it's supposed to measure, they make it more accurate in terms of measuring something broader—someone who is willing to make a few phone calls to boost their credit limit in order to get a better credit score is probably also willing to make a similar time investment in shuffling money between accounts in order to pay their bills on time. ↩