Longreads
Books
The Confusion: Neal Stephenson's Baroque Cycle is up there with The Years of Lyndon Johnson in the pantheon of hefty multi-volume works that explore a storyline but really constitute a long meditation on more abstract historical forces. In the case of the Cycle, the big themes are the importance of the Enlightenment and the nature of money. The book toggles back and forth between a picaresque novel about piracy and an exploration of how finance and banking worked in the early 18th century. All of which is surprisingly modern—an important plot point revolves around what happens to the economy when a major bank's obligations are no longer seen as money-good. The book is technically historical fiction, and it does have a plot, but one of the main purposes of the fictional characters is to create an internally-consistent story that involves as many actual historical figures as possible from the time period.
A Word From Our Sponsors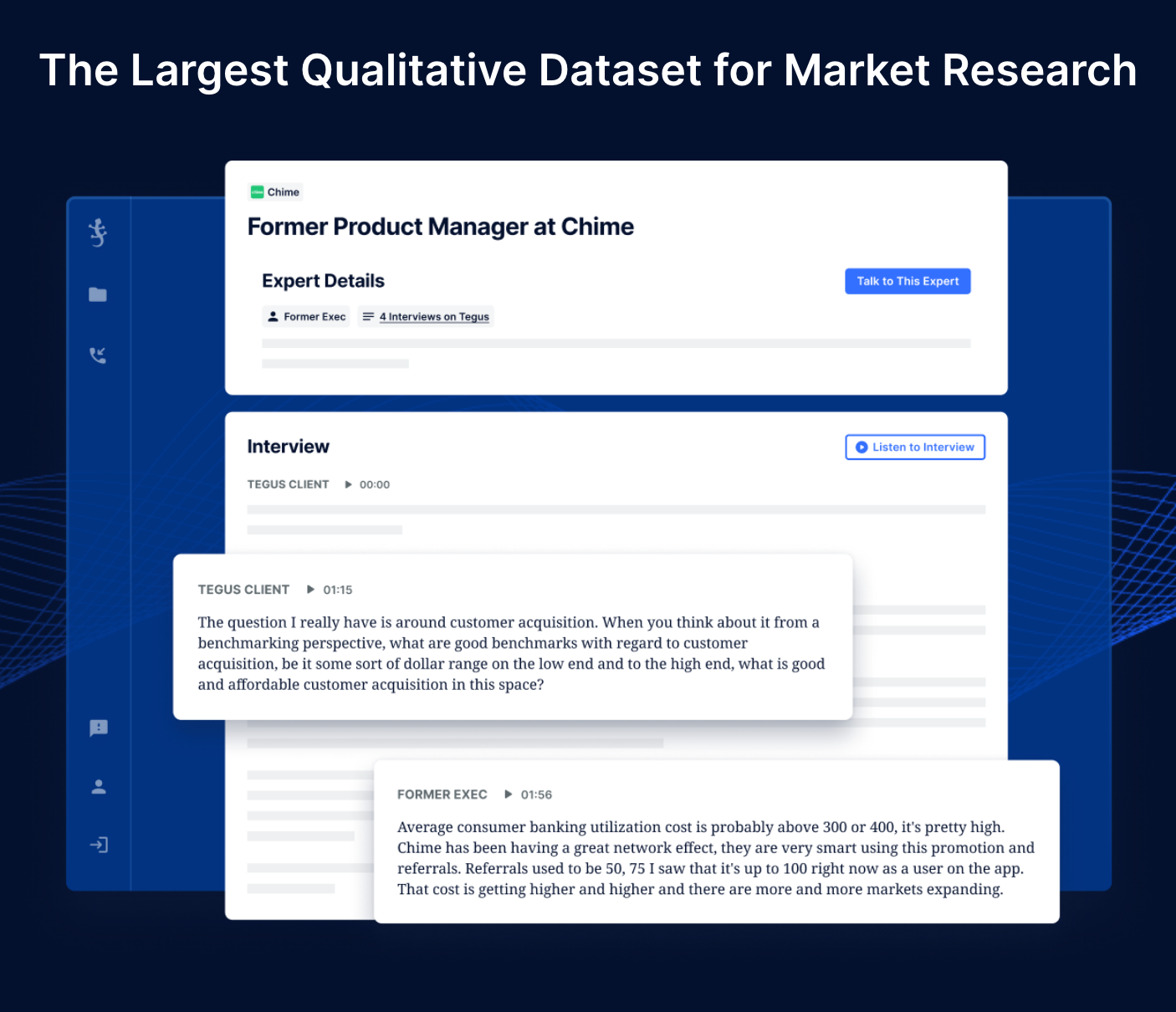 Tegus helps investors keep a pulse on investments, source new opportunities, and map markets— all at a fraction of the cost of other research tools. In fact, Tegus is the only investment research platform that gives you…
Access to custom-sourced experts at an average of $300 per call, compared to legacy networks' exorbitant $1000+
The ability to flex your call length— 30 min, 60 min, or more— based on your needs
Deep private company data from seed to large and mature companies
Robust benchmarking, charting and comps
Sign up for a free Tegus trial and get the insights you need today.
Open Thread
Drop in any links or comments of interest to Diff readers.
Which jobs are good candidates for being eliminated by AI, and which are better candidates for seeing significant productivity improvements instead? It's certainly easier to find a job as a programmer since the advent of high-level languages, even though they've replaced a large fraction of what used to be the programmer's job.
The Diff AngelList syndicate, Inflections & Co., just wrapped up its latest investment. (If you're an accredited investor, you can join here.) I'm interested in talking to other startups in the Diff network, especially anyone working on something weird and ambitious that touches the world of atoms. Please hit reply if you'd like to chat.
Diff Jobs
Companies in the Diff network are actively looking for talent. A sampling of current open roles:
A company building ML-powered tools to accelerate developer productivity is looking for software engineers. (Washington DC area)
A VC firm using data science and ML to source and evaluate opportunities is looking for a software engineer to lead their data engineering efforts. (Menlo Park, CA or NYC)
A VC backed company reimagining retirement wealth and building a 401k alternative is looking for a founding CTO. (NYC)
A company building zero-knowledge proof-based tools to enable novel financial arrangements is looking for a senior engineer with a research bent. Ideal experience includes demonstrations of extraordinary coding and/or math ability. (NYC or San Diego preferred, remote also a possibility.)
An early-stage startup aiming to reduce labor costs by over 80% in a $100bn+ industry is looking for a part-time technical advisor with robotics experience; this has the potential to evolve into a full-time role. (NYC)
Even if you don't see an exact match for your skills and interests right now, we're happy to talk early so we can let you know if a good opportunity comes up.
If you're at a company that's looking for talent, we should talk! Diff Jobs works with companies across fintech, hard tech, consumer software, enterprise software, and other areas—any company where finding unusually effective people is a top priority.