Longreads
Books
Sweat Equity: Inside the New Economy of Mind and Body is a series of chapter-length vignettes about fitness entrepreneurs. This was a major source for last Thursday's post. A lot of the growth in fitness is from charging people more for working out more intensely and consistently, and it's great to see that an industry grows as it gets better at aligning incentives.
The People's Tycoon: Henry Ford and the American Century: full of bizarre anecdotes—Ford was a very strange guy—this book is an in-depth look at Henry Ford's impact, and his many quixotic efforts to change the world more than the Model T did. Aside from the more infamous ones, these included trying to end World War I by chartering a "peace ship," (step two of this simple three-step plan was unspecified, and it did not work), having Ford-employed social workers convince employees to stop drinking and smoking, and attempting to spur a return to agrarianism while still selling lots of cars. Getting extraordinary results in any domain is unusual, and the people who accomplish this are very unusual, too.
Open Thread
Drop in any links or thoughts of interest to Diff readers.
I'll be writing some pieces on the automotive industry soon, and readers with strong views on EVs are invited to reach out. (Just hit reply.)
There's been lots of recent speculation about an imminent recession. Which could certainly happen! But, aside from housing, which sectors are likely to slow down in a surprising way?
A Word From Our Sponsors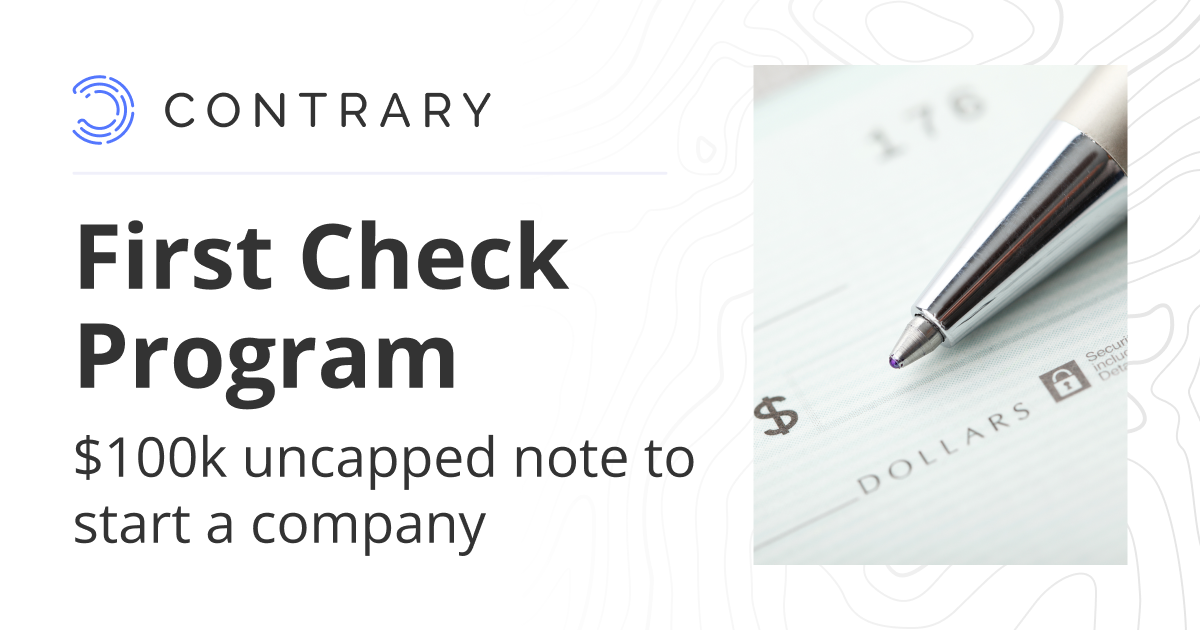 At Contrary, we raised our fund from the founders of Tesla, Reddit, Airbnb, and more iconic companies to identify and back the world's top talent first.
Get up to $100k as an uncapped note to quit your job, or drop out of school and start a company through our new First Check program.
Take two minutes to apply here. It doesn't matter who you are or where you're from. We also don't let visa status or sector focus get in the way of investing in great teams.
Running a similar program in 2020 led us to write Zepto's first check. Barely 18 months later, they've become the fastest growing startup in India's history. We'd be delighted to chat with readers of The Diff who have similar ambitions.
Reach out to will@contrary.com with questions, and follow @whrobbins for future programs!