Programming note: The Diff will be off Monday for Memorial Day, back Tuesday.
Longreads
Books
Am I Being Too Subtle?: Straight Talk From a Business Rebel: Sam Zell died last week after a long and successful career of being the only willing buyer in a variety of different asset classes. Zell's book is a pretty good tour of the deals he did, from early property management deals to a record-setting leveraged buyout. The blow-by-blow description of the latter deal, for Equity Office Properties, is a good look at how deal terms evolve as both parties get closer to a resolution (that deal gets described briefly from the other side in What it Takes). One source of frustration: we get a lot of details on when Zell bought assets nobody else wanted—but quite a bit less on how he knew they'd bounce back rather than going to zero.
Money Machine: There are decent books about the careers of successful investors, and good case studies on deals gone wrong, but there's an unfortunate shortage of in-depth books about single investments that did very well. Weijian Shan is singlehandedly solving this with his previous book Money Games and with his latest, Money Machine. The latter covers the successful investment in, and turnaround of, Shenzhen Development Bank. The book is better as a look at private equity in China than at private equity in banking (for one thing, SDB was quite insolvent at the time of the deal, but in a Chinese context this didn't matter because the government more explicitly backstopped the bank). A lot of the value in this book is that dives into the sorts of negotiations that you can get only a hint of from following public news coverage while they're happening.
Open Thread
Drop in any links or comments of interest to Diff readers.
What are some things that are widely assumed to be zero-rates phenomena, but that really aren't? And what are some still-unrecognized zero-rates phenomena. (A good intuition pump for this is that there are some practices and ideas that last past their obsolescence date because some temporarily external factor keeps them alive—think of the US auto industry in the 70s, where the oil crisis was the immediate catalyst for their problems but wasn't the underlying issue.)
Reader Feedback
A recent subscribers-only piece on tail-risk hedges ($) and the difficulty of using them got some great feedback; Taylor Pearson sent along this piece on how tail-risk hedging can improve long-term returns by reducing volatility drag. One of the paradoxes here is that in one sense, investors are irrationally afraid of risk and will accept lower returns in exchange for smaller drawdowns. But in another sense, they're irrationally averse to some volatility-reducing strategies that actually improve long-term returns. Options trading wouldn't be much of a business if the biases were uniform in all contexts, and one category of mistakes people make (including me) is evaluating standalone strategies instead of looking at how they perform in the context of an entire portfolio.
A Word From Our Sponsors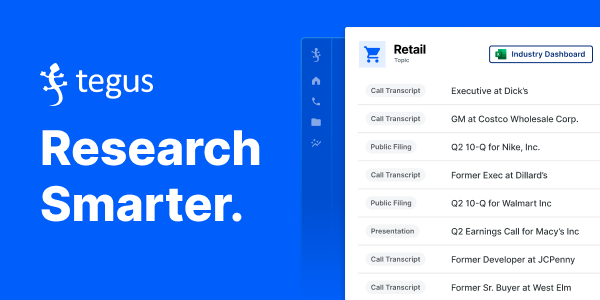 This newsletter is brought to you by Tegus, your modern research launchpad.
Find your next bold investing perspective.
Tegus simplifies your research workflow by uniting qualitative insights, quantitative data and public financials on one platform. With the largest transcript library of public and private market data, affordable expert calls – at a 70% cost savings compared to traditional expert networks – and actionable benchmarking, charting and comps tooling, you can move quickly on valuable insights to make smart decisions and seal the deal.
Become the expert in the room with Tegus and make your workflows work for you.
Diff Jobs
Companies in the Diff network are actively looking for talent. A sampling of current open roles:
A successful crypto prop-trading firm is looking for new quantitative developers with experience building high-performance, scalable systems in C++. (Remote)
A proprietary trading firm is seeking systematic-oriented traders with ML experience—ideally someone who has displayed excellence in DS and ML, like a Kaggle Master. (Montreal)
A company building zero-knowledge proof-based tools to enable novel financial arrangements is looking for a senior engineer with a research bent. Ideal experience includes demonstrations of extraordinary coding and/or math ability. (NYC or San Diego preferred, remote also a possibility.)
A well funded seed stage startup founded by former SpaceX engineers is building software tools for hardware engineering. They're looking for a UX/frontend engineer interested in designing and developing software collaboratively with satellite, rocket, and other complex machine engineers. (Los Angeles)
A company building ML-powered tools to accelerate developer productivity is looking for a mathematician. (Washington DC area)
Even if you don't see an exact match for your skills and interests right now, we're happy to talk early so we can let you know if a good opportunity comes up.
If you're at a company that's looking for talent, we should talk! Diff Jobs works with companies across fintech, hard tech, consumer software, enterprise software, and other areas—any company where finding unusually effective people is a top priority.