Today's free newsletter is brought to you by our sponsor, Antimetal. Antimetal makes cloud savings automated, effortless, and risk-free.
Longreads
A Word From Our Sponsors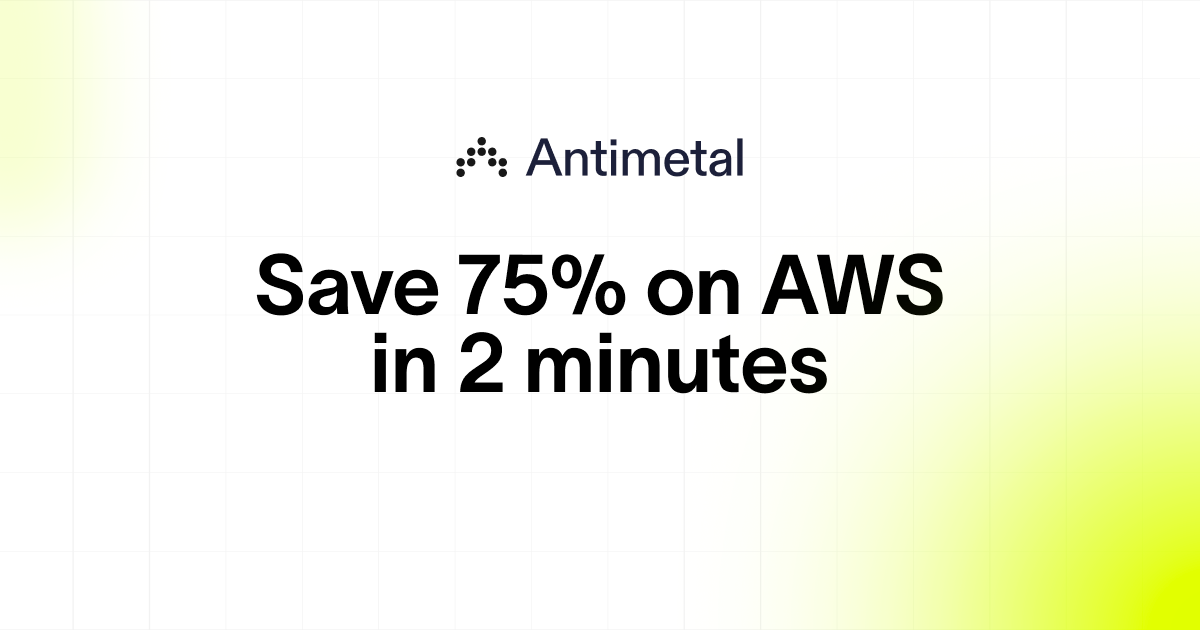 Save up to 75% on your AWS bill.
Antimetal makes cloud savings automated, effortless, and risk-free. You can start saving in less than 2 minutes with zero code or engineering required. Best of all — Antimetal only takes a small percentage of the savings they generate.
They are already helping 700+ companies including Politico, Polygon, Mercury, and others save an average of 62% on their bill.
To get your first six months free, request a demo and mention "The Diff".
Open Thread
Drop in any links or comments of interest to Diff readers.
I've been thinking recently about different ways we consume news. In particular: when market-moving events happen, many people will look at a stream of Twitter comments while also checking prices; on election night, we'll often do the same thing, alt-tabbing between Twitter and FiveThirtyEight. For most news stories, you can't combine text updates with a live numeric measure of the outcome/impact—but that's how many people are following the LK-99 saga, by looking at the prices and comments on the Manifold Markets page. Will the "text stories plus number/graph" grow as a mode of media consumption, or does it only really work in niche cases?
Diff Jobs
Companies in the Diff network are actively looking for talent. A sampling of current open roles:
A concentrated crossover fund is looking for an intellectually curious data scientist with demonstrated mastery in analytics. Experience with alt data, web scraping, and financial modeling preferred. (SF).
The leading provider of advanced options analytics — "the ASML of options trading" — is growing rapidly, very profitable, and looking for a generalist who can excel in chief of staff and business development functions. A trading, quant, or similarly technical background is a big plus. (Connecticut, NYC)
A new health startup that gives customers affordable access to preventative care and lifestyle interventions seeks a founding engineer. 7+ years of JavaScript experience preferred (TypeScript is ideal), and payments experience is a plus. A great opportunity for anyone excited to make healthcare better by treating problems cost-effectively before they're catastrophic. (US, remote; Austin preferred)
A company building the new pension of the 21st century and building universal basic capital is looking for fullstack engineers with prior experience in fintech. (NYC)
A successful crypto prop-trading firm is looking for new quantitative developers with experience building high-performance, scalable systems in C++. (Remote)
Even if you don't see an exact match for your skills and interests right now, we're happy to talk early so we can let you know if a good opportunity comes up.
If you're at a company that's looking for talent, we should talk! Diff Jobs works with companies across fintech, hard tech, consumer software, enterprise software, and other areas—any company where finding unusually effective people is a top priority.