Longreads
Books
Imagine the following far-fetched scenario. A group of fanatical Chicago School Coasians seize control of a small country, and implement the following system: all economic activity is legal, but everyone needs to pay for the externalities that such activity produces. Individuals can rent land and other durable capital, but can't own it, so every productive asset can rapidly change hands when a more efficient operator comes along. This system is weird, chaotic, and subjects more of the economy to market forces than even the US economic system does—but it's actually a reasonably accurate description of the North Korean economy starting in the mid-1990s.

The regime had previously distributed food rations, but the collapse of the USSR meant that North Korea didn't have enough energy subsidies to run its fairly energy-intensive agricultural system, and the available rations were at a starvation level. So farmers started quietly farming their own plots, and bribing officials to let them do so—which meant that the officials could now buy food at the market (more bribes for people to look the other way here), which started to create a more market-based economy. As factories shut down, people bribed factory managers to let them sell equipment in China for scrap, and then imported Chinese goods to sell domestically. Some state-run companies were viable, and entrepreneurs came up with revenue-sharing deals in order to run those companies on behalf of their state-appointed managers. The result was a bizarre mix of Stalinism by default and anarcho-capitalism for those who could afford it. (And an inconsistent mix of both; sometimes Pyongyang would crack down on markets, import/export businesses, or women wearing pants.)

Andrei Lankov describes such a system in  The Real North Korea. The main thrust of the book is that North Korea's regime is much more rational than we think; they happen to have identified the worst imaginable local maximum in modern political systems, but most of the reforms and compromises one can imagine will make their elites worse-off even if the average North Korean benefits from a higher standard of living and the average person anywhere benefits from a lower risk of nuclear war. It's grim.
A Word From Our Sponsors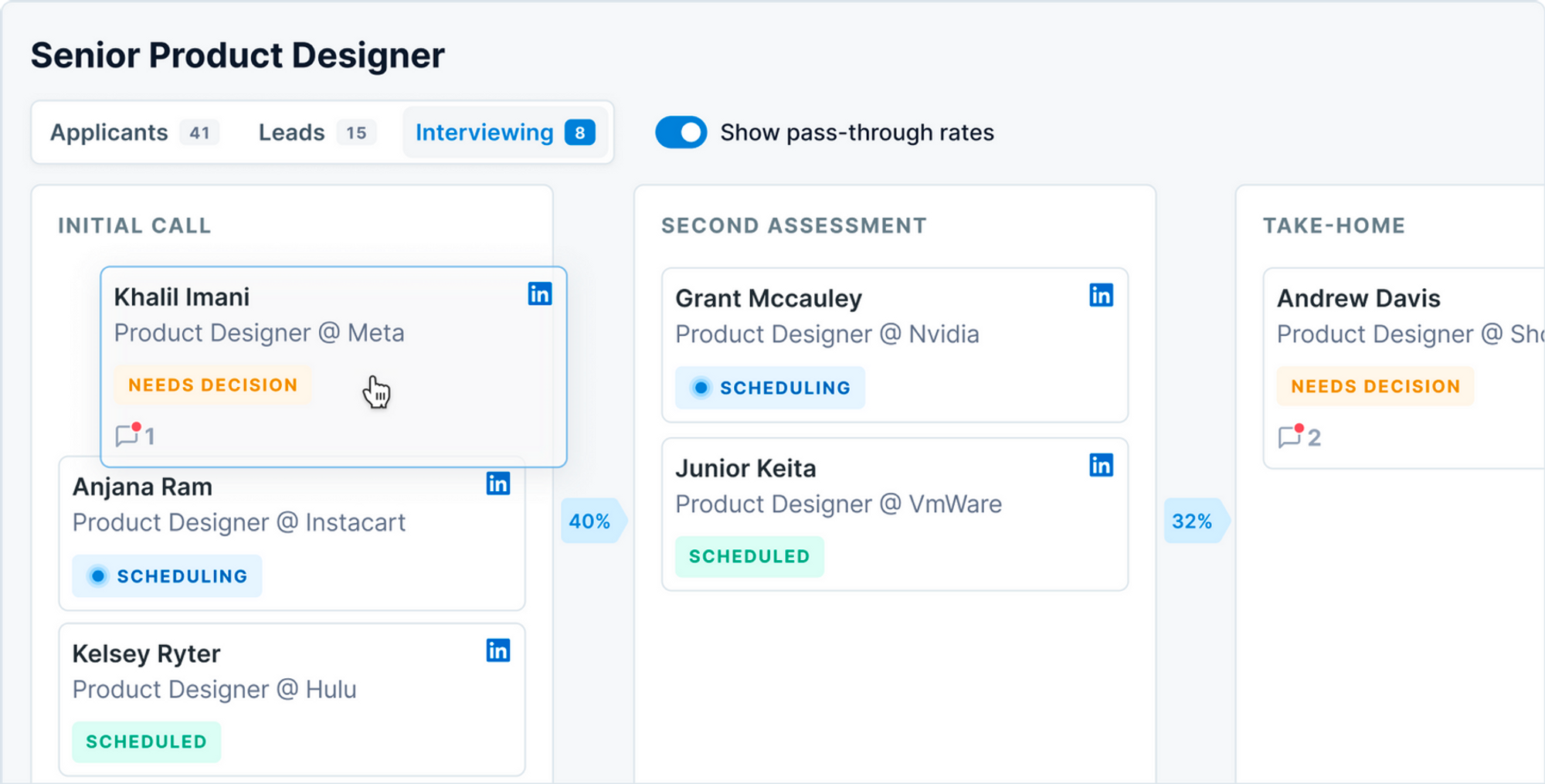 Dover is making world-class recruiting accessible to all.
Hiring the right talent is critical to any company's success—especially for startups. Dover makes it easy for any company to run a world-class recruiting process, at no cost to the company.
Dover's free ATS (Applicant Tracking System) is designed for founders and hiring managers to consolidate all their recruiting in one easy place. No more disorganization, dropped candidates, or chaotic scheduling emails.
Review applications at lightning speed, post to 100+ job boards (including free job posts on LinkedIn), send next steps to candidates in one click, create a beautiful careers page in seconds, and more.
Recruiting, simplified.
Open Thread
Drop in any links or comments of interest to Diff readers.
We remain interested in chatting on- or off-the-record with anyone involved in the design of software products whose typical user is a power user.
The Diff has written about "compounders" like Transdigm before. Some of them join public markets with their model fully established, but some companies evolve their way towards a repeatable growth model. Are there any good examples of companies that are going through that process right now?
Diff Jobs
Companies in the Diff network are actively looking for talent. A sampling of current open roles:
A company building ML-powered tools to accelerate developer productivity is looking for software engineers. (Washington DC area)
A fintech startup that lets investors trade any theme as if there were an ETF for it is looking for a senior backend engineer. (NYC)
A vertically integrated PE-backed company applying a rigorous investment/operations approach to a high-growth industry is looking for an analyst who has banking experience. Strong Excel skills a must. (Little Rock, AR; remote possible)
An early-stage startup aiming to reduce labor costs by over 80% in a $100bn+ industry is looking for a part-time technical advisor with robotics experience; this has the potential to evolve into a full-time role. (NYC)
A startup building a new financial market within a multi-trillion dollar asset class is looking for generalists with banking and legal experience. (US, Remote)
Even if you don't see an exact match for your skills and interests right now, we're happy to talk early so we can let you know if a good opportunity comes up.
If you're at a company that's looking for talent, we should talk! Diff Jobs works with companies across fintech, hard tech, consumer software, enterprise software, and other areas—any company where finding unusually effective people is a top priority.