Longreads
Books
The Bond King: a wonderful book about Bill Gross and Pimco. Like any good book about a financial institution, rather than a company, The Bond King goes back and forth between talking about great trades and talking about high points in corporate drama. (There is, as it turns out, a lot of drama in grinding out above-average returns for decades.) One thing the book made me wonder about: most of the funds in the book made money from assets under management, not performance fees, and a classic argument for hedge funds (and equity compensation) is that performance is better when economic incentives are aligned. They were certainly directionally aligned, and Bill Gross is a billionaire. But I did wonder why he was running $200bn+ in unlevered assets for a management fee instead of running, say, $20bn in equity levered 10:1 and taking performance fees, too. For whatever reason, Pimco did not need this incentive to encourage employees to work hard and take risks; there's a great story about exploiting a poorly-specified futures contract in the 80s to corner the market in a category of mortgage-backed securities. So incentives matter on the margin, but when someone gets tasked with solving a problem they happen to really enjoy and are well suited to, they'll still do a great job even if their paycheck doesn't have as many zeroes as it could.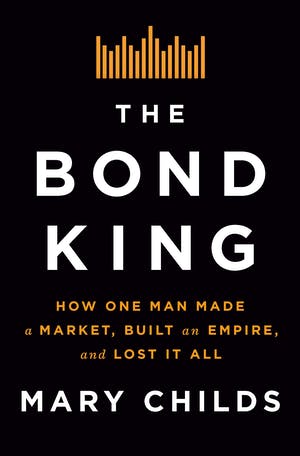 Open Thread
Drop in any links or comments of interest to Diff readers.
There are people who excel in boom times, people who make all their alpha from bad times (Hetty Green is the example to beat, here). But an especially interesting phenomenon is leaders and investors who execute a good pivot: being crazier-than-thou when markets are crazy, and executing a ruthless pivot to focusing on cash flow and survival in downturns. What are some good case studies here?
A Word From Our Sponsors

Take Back Your Health Care
Your health care is no longer something that happens between you and your physician. It's being bought and sold to the highest bidder by politicians in Washington. CrowdHealth is a different way to pay for health care which eliminates the need for health insurance and puts decisions about your health back in your hands. Learn more about CrowdHealth at https://www.joincrowdhealth.com/diff. Use promo code DIFF during sign-up for $99/ month for 3 months.